Okay, so i haven't posted on here for a while due to school ( waaaaaaaah *cry* ) and other things but heres a list of things i've been craving lately and what i've recently bought. I'm also going to do a blog post about london fashion weekend next and i will also be featuring recent buys from the local carboot!
Wish list:
Cheap Monday Leggings With Split Knees (£35)
I know what your probably thinking "what the hell,thirty five quid for a pair of leggings?"
trust me i thought that too, but i've been looking for some thick leggings for so long and primark/topshop
leggings don't exactly cut it. I might actually give these ones a go and i love the fact they are cut at the knee too!
Extreme Drop Arm Vest (£15 ASOS)




Trousers with sheer front panel ( £17.50 ASOS)










Great Rocker Boot wait for it... (£30 FROM £140 OFFICE) - i've wanted these boots for ages and i was going to purchase them just before christmas for full price,so when i went on the website by chance around febuary i saw these babies for thirty and couldn't resist.

Knitted BodyCon dress - £10 from £48 Topshop sale! - I've never really owned a slinky LBD before and i thought this would look lovely with a neon beanie and neon perspex heels paired with a long black blazer
Waxed Jacket ( £25 matalan) - My festival coat for leeds, I couldn't bare to spend over £65 for a festival coat and i think this one is lovely with a checkered hood, it's well lined too!
Vans sk8-hi platforms (£35 from £58 schuh sale)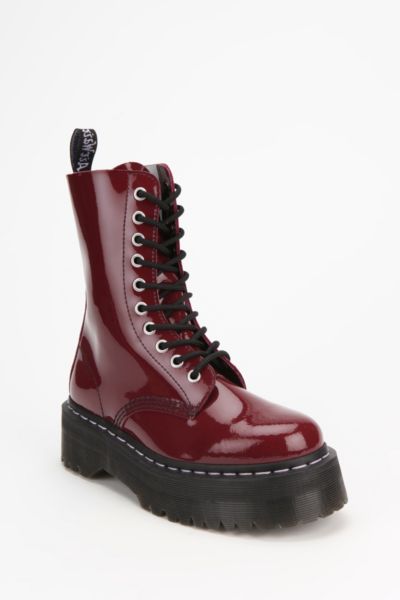 Agyness Deyn 10 Eye Boot Boots(£90 from £140 schuh sale

)
| | | | | | | | | | | | | | | | | | | | | | | | | | | | | |
| --- | --- | --- | --- | --- | --- | --- | --- | --- | --- | --- | --- | --- | --- | --- | --- | --- | --- | --- | --- | --- | --- | --- | --- | --- | --- | --- | --- | --- |
| Everything from the Rocker Boots down are recent buys:) Thankyou for reading,please tell me what you think xo | | | | | | | | | | | | | | | | | | | | | | | | | | | | |